Water-friendly, multi-functional bag for active lifestyles - that's what the HB2 collection is all about. From our acclaimed Healthy Back Baby Bag® tote to our rugged Healthy Back Mesh Bag® tote, these bags are easy to clean and have smart organizational features for people who need a little extra protection from H2O.
Dimensions: 19" x 12" x 5.5"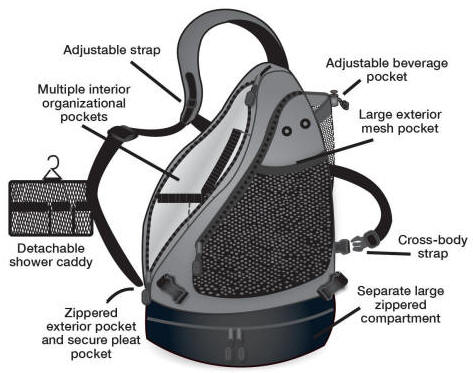 Added features make this tote a smart choice for active lifestyles. A large zipper compartment at the bottom keeps footwear and wet gear separate. Includes a shower caddy.
All bags offer total organization with multiple, easily accessible compartments both inside and out, and an easy-see silver lining.