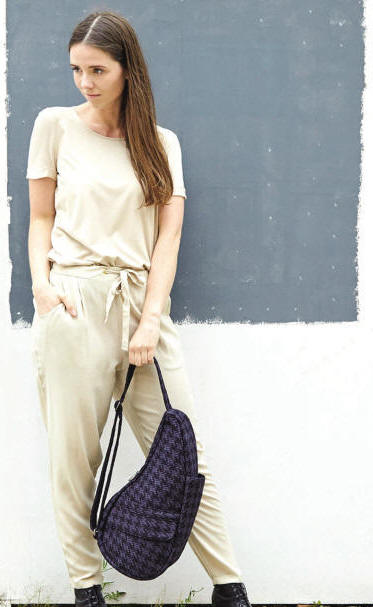 Bag Dimensions: 17" X 9" X 6"
Designed to mold to the shape of your spine, minimizing the strain on your back, neck and shoulders. The body-hugging contours and adjustable wearing eliminate twisting or straining your posture. The more places a bag touches your body as you wear it, the lighter it feels.
Unique shape keeps weight evenly distributed across your back, so no pulling, no crooked necks or uneven shoulders.

Ameribag Material:
With thick black, blue and charcoal weave, this tactile bag introduces textural contrast and structural sophistication. Chic style without uneven shoulders and back strain.
All-around city bag holds tablet, wallet, cell phone, etc.
LEATHER Ameribag
BEST SELLING Ameribag
NEW Ameribags
SPORTS
Ameribags
OTHER Ameribags
Travel Accessories