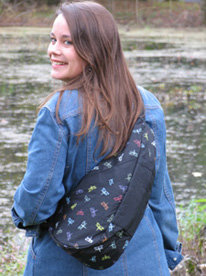 All-around city bag to hold wallet, cell phone, PDA, book. Offered in black.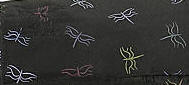 Size: 17" X 9" X 6" (43cm x 23cm x 15 cm)
Dragonfly Contemporary Ameribag Collection blends quality and style with upbeat, fashionable fabrics and fun colorful prints. The patented ergonomic design of the Healthy Back Bag® tote makes the weight feel lighter by redistributing the bag's center of gravity, while relieving stress on the neck, shoulders and back. All Healthy Back Bag® totes feature highly organized interiors with functional, varied organizer pockets.
Non slip adjustable shoulder strap will help keep your bag comfortably and securely in place. Machine washable.