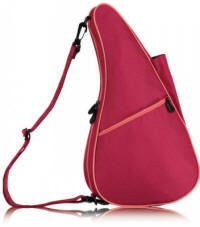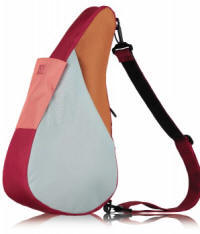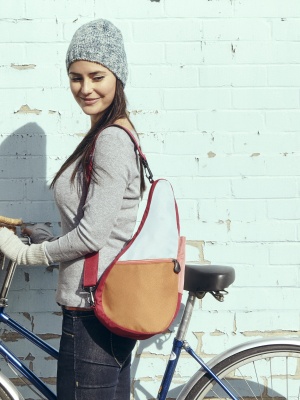 All-around city bag holds tablet, wallet, cell phone, etc.
Dimensions - 17" X 11" X 6"
Two bags in one. Reversible bag turns completely inside out, showing either single berry-color as one option (image at left) or coordinated color-blocked second option (image at right and below).
Made from 100% polyester, this healthy back bag is super lightweight, easy to reverse and offers a trendy stylish function and comfort.
The patented ergonomic design of the Healthy Back Bag® tote makes the weight feel lighter by redistributing the bag's center of gravity, while relieving stress on the neck, shoulders and back. All Healthy Back Bag® totes feature highly organized interiors with functional, varied organizer pockets.
Features:
The bag that was engineered to perfectly turn inside-out.

Key hook.

D-ring for Baglett.

Interior/exterior spine pocket.

Adjustable non-slip shoulder strap.

Full length double zip opening can be secured with a travel lock.