When the light is switched on, the globe not only shows a different map, it also changes its character.
The oceans appear in classical deep blue, while the continents are illuminated in warm color tones which bathe the room in a pleasant atmosphere.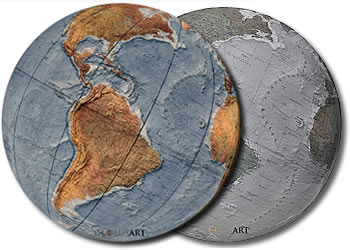 The use of the fashionable color white gives the non-illuminated globe a reserved but charming appearance.
It shows the political boundaries of the world as well as the structure of the oceans.