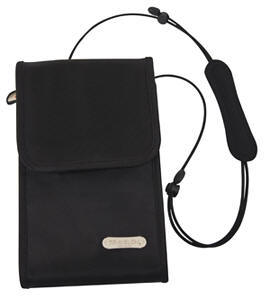 Item # TRV-42475
Dimensions: 5.5" x 4.5" x 1.5"
Strap length: 17.5" - 26"
Patent pending neck safe is designed to keep passports, tickets, checkbooks, currency, and credit cards organized, safe and secure.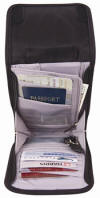 Cut-Proof Strap: shoulder strap is reinforced with steel cable and is cut-proof. Extends up to 50".
Wear around your neck or cross-body.
Material: 900 D. Nylon
Protect your belongings from slash and grab pickpockets and thieves with this wallet.