Established 1909 in Germany, COLUMBUS is the oldest luxury globe manufacturer in the World. A leader in the globe making industry, the company continuously innovates and revolutionizes its products. Some of the features initially created by Columbus Globes are: internal illumination (1948), dual-cartography (1955), the Day and Night Globe (1972), the first big floating globe (2000) were originated by Columbus globes, and are all common features across many of today's globe manufacturers.
While being innovators and leaders, Columbus is also focused on preservation of traditional globe manufacturing processes such as the exclusive mouth-blowing of crystal spheres and the hand laminating of cartography.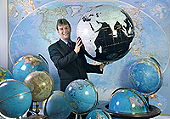 We didn´t just want to produce globes, we wanted to create the ultimate distinctive experience seeing the world in your home. (Torsten Oestergaard, President and Owner , 4th Generation)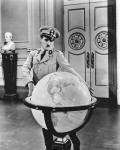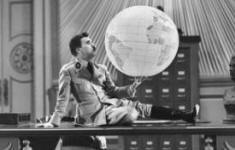 Columbus globe "Die Erde" was chosen by Charlie Chaplin in 1940 to be features in his world famous film The Great Dictator.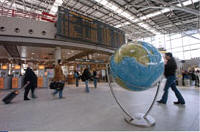 Columbus' best-selling line of upscale globes continues to be displayed in numerous public places.