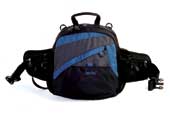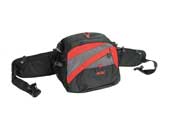 Dimensions: 10.5" x 10" x 6"
Our new lumbar pack has an ergonomic design that redistributes the weight of your pack throughout the lumbar area to reduce stress and strain on the shoulders, neck and back. The Vortex bag is a great choice for cycling or hiking enthusiasts.
Offered in Pacific Blue, Terra Cota, Lime Green and Gray.
All of our products also offer total organization with multiple, easily accessible compartments both inside and out, and an easy-see silver lining.