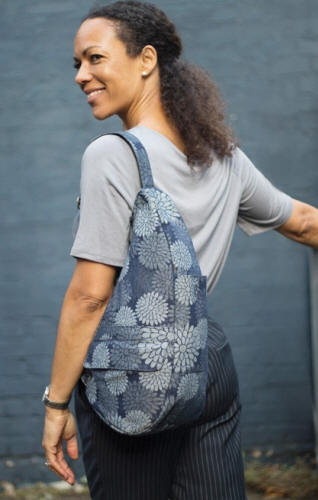 Healthy Back Bag® in grey and blue floral denim material is the ideal work-to-weekend crossover bag that features a padded pocket for tablets.
The patented ergonomic design of the Healthy Back Bag® tote makes the weight feel lighter by redistributing the bag's center of gravity, while relieving stress on the neck, shoulders and back. All Healthy Back Bag® totes feature highly organized interiors with functional, varied organizer pockets.
Non slip adjustable shoulder strap will help keep your bag comfortably and securely in place.