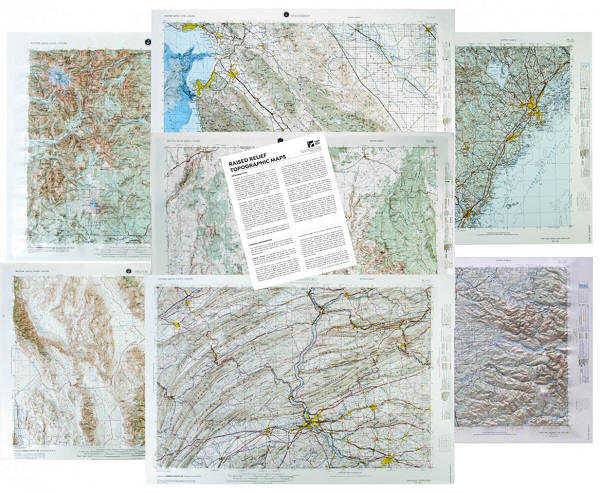 A detailed study guide informs students how to take a geological tour of the U.S. right in the classroom. Includes seven raised relief maps of mountainous regions with the greatest variety of geologic development and topographic expression in USA. A synopsis that demonstrates the importance of geologic history to the present topography of each area is given with each map.
Maps included in this set: Monterey, CA; Death Valley CA/NV; Grand Canyon, AZ; Harrisburg, PA; Portland, ME/NH; Hoquiam, WA/OR; Yakima, WA.
Each raised relief map measures 21" x 32" and displays a distinct geographical formation that effectively associates topography with underlying geology.
Suitable for grades 6+