| | | |
| --- | --- | --- |
| | 1st Stop Travel & Globe Store | |

World Globes > Astronomy > Star Celestial Sphere
Basic Celestial Stars Globe Item # AE310
Celestial Globe Features:

The 3.3" earth globe is mounted within the center of the transparent 12" (30 cm) sky sphere. The globe clearly and simply demonstrates the apparent relationship between Earth and the stars, planets, galaxies and other celestial objects in the universe. Globe can be set to reflect constellation position according to time and place to show the actual positions of the stars. The 3 dimensional format allows students to conceptualize their position from the outside in, giving a greater understanding of the movements of the earth relative to the star field.

Globe surface is markable. Study Guide is included.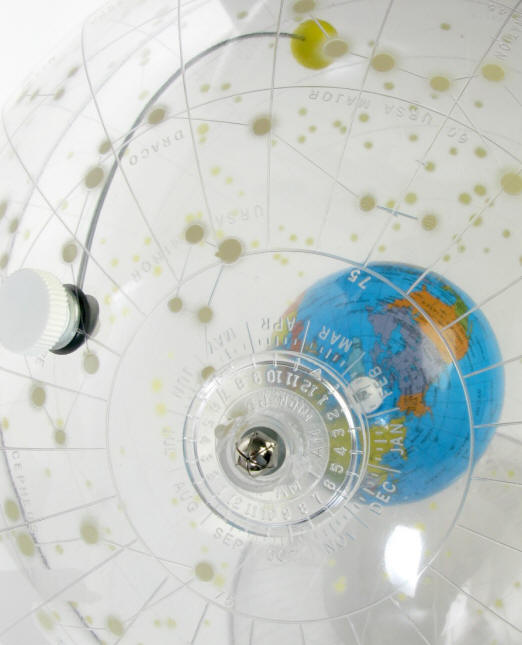 Trippensee Planetariums and Globes
star globe, celestial globe, 310, transparent, astronomy, constellations, rotated, sun, classroom activities, sun dial,