| | | |
| --- | --- | --- |
| | 1st Stop Travel & Globe Store | |
World Globes > Planet Desktop Globes >Venus Globe
Venus Globe with Official NASA Map
Retail $165.00 Sale Price: $134.99 (free shipping/handling) or 6 monthly installments of $22.50 with PayPal Credit

The 12" (30 cm) diameter scale model of Venus is based on radar data from the Magellan orbiter, which circled shrouded Venus for years, using radar to peer beneath the clouds and map its scorched surface.

Every major landform is recorded in the resulting globe, which is color-coded for elevation. Comes with "Venus," a 16-page booklet. Free standing sculptured acrylic base included.

Globe Model: Venus

Diameter: 12" (30 cm)
Height: 15" (38 cm)
Weight: 3.7 lbs. (1.7 kg)

Made in USA

Venus globe is produced in collaboration with NASA and the U.S. Geological Survey.
Call us toll-free 877-822-9889 or 812-333-2772 for orders/questions Mon.-Sat. 10:00 am-5:30 pm Eastern Standard Time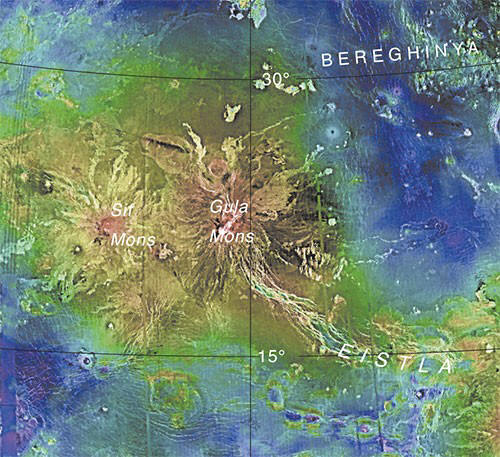 Call us toll-free 877-822-9889 or 812-333-2772 for orders/questions Mon.-Sat. 10:00 am-5:30 pm Eastern Standard Time
Venus Desktop Globe by ST, Item # VENUS
Sale Price: $134.99, NASA Cartography, Venus Planet Sphere, Sculptured Base, Tabletop, Astronomy Buffs